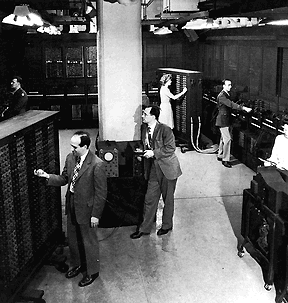 Problems with Our Download Server

29 January 2011 - Sorry, but our download server is offline. We were using a download server at PGP Corp for many years, but they were acquired by Symantec in June 2010, and yesterday their download server became no longer available to us. To replace the special functionality of the PGP download server, we need to set up a new download server that is compliant with US export controls. It will take some effort to set up another server with all the "due diligence" checks in place, so this may take quite a bit of time to resolve.
We will remove this error notice when the problem has been fixed..
When we get the new download server running, it will have to implement all the due-diligence measures that PGP Corp used on their server. Their server checks your IP address against the list of embargoed countries (for example, Iran, North Korea, Syria, Sudan), then emails you a link that you must click on to start your download, and checks your IP address again when you follow that link, which presumably means you did not receive your email in an embargoed country, and that the download itself did not go to an embargoed country. The U.S. Government deems this as adequate evidence that we made our best efforts to comply with U.S. export laws, which keeps us out of trouble.