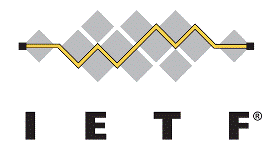 RFC 6189 -- ZRTP: Media Path Key Agreement for Unicast Secure RTP
The IETF has published the ZRTP technical specification as RFC 6189
Phil Zimmermann, Alan Johnston, and Jon Callas submitted an Internet Draft (draft-zimmermann-avt-zrtp) to the IETF for the ZRTP protocol, which is used by Zfone to set up the cryptographic key agreement. Alan co-authored RFC 3261 which defines the SIP standard, and Jon, now at Silent Circle, is former CTO of PGP Corp.
This ZRTP specification is now available as RFC 6189 on the IETF site.
Here is RFC 6189 nicely rendered in easily navigated hypertext formats:
rfc6189.html.epub - ePUB e-book format, suitable for e-readers such as Kindle or iPad/iBooks
---
RFC 6189bis - The "Director's Cut", with bonus material
Even better than the original.
Since RFC 6189 was published, we've gained deployment experience, especially with PBXs in the real world. So, we've added some clarifications, as well as refinements and fixes for PBX support.
The result is not an official IETF RFC, but implementors will find this "Director's Cut" more useful.
---
SDK for developers to implement the ZRTP protocol
We also have a software development kit to help you implement ZRTP in your VoIP application. Click here to see the Zfone libZRTP SDK documentation.