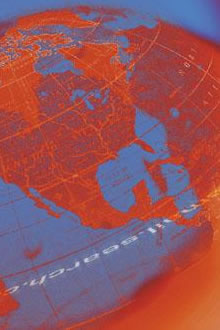 Terms of Use
Only in the USA, with a crazy legal system distorted by decades of abuse by lawyers, would such a useless page as this one be needed to protect an ordinary web site. We see pages like this on thousands of web sites in the U.S. The death of common sense.
Welcome to Zfone. By using our web site you (hereafter a " User") agree to adhere to the following terms and conditions of the Terms of Use policy as set forth below. Zfone may modify its content from time to time and/or may also change the Terms of Use. If we do, we will post the changes on this page so that you are always aware of any changes.
It is expressly understood and agreed by User that:
1. as used herein, the term "Zfone" includes its officers, directors, employees, shareholders, consultants and agents,
2. Zfone is made available for User's personal use only and at User's own risk,
3. User may not use the Zfone web site to conduct, or solicit the performance of, any activity that is prohibited by law,
4. Zfone is provided on an "as is" basis without express or implied representations or warranties of any kind, and Zfone makes no guarantee as to the accuracy, correctness, or completeness of any information on its web site and is not responsible for any errors or omissions arising from the use of any such information; any failures, delays, or interruptions in the delivery of any content or services; or losses or damages arising from the use of the content or services provided by Zfone,
5. Zfone makes no implied or expressed warranty with respect to the reliability of its content and/or services, including server reliability, speed or consistency,
6. Zfone is not responsible for any deletion, alteration, or loss of data due to network or system outages, file corruption, accidental deletion or for any other reason,
7. Zfone may also link to, or include on its web site, resources and/or information provided by third-parties but makes no representations with respect to the accuracy and/or completeness of this information, nor does the inclusion of this information imply a recommendation by Zfone of any services described therein,
8. Zfone reserves the right to suspend or terminate any service that, in its sole judgment have been used for any unlawful purpose, including but not limited to, theft of email service, as a source of unsolicited bulk email, as an address to use for replying to unsolicited bulk email, hacker programs or archives, pirated software, sex-related merchandising or for accessing sites containing pornographic content (including sites that either contain prohibited content, or links to sites containing prohibited content),
9. Zfone will be the sole arbiter in determining violations of any of the above provisions and reserves the right to refuse, cancel or suspend service at its sole discretion,
10. User shall indemnify and hold harmless Zfone from any claims resulting from the use of any of its services that may damage the User or any third party,
11. User shall indemnify Zfone against any and all claims and expenses, including attorneys' fees, arising from use of the Zfone web site, expressly including any and all liability arising from the violation or infringement of copyrights or other proprietary rights and any libelous or unlawful material contained within any web site,
12. Users of Zfone hereby agree to defend, indemnify and hold harmless Zfone for any claims, action, demand, liabilities, losses, costs, expenses, or damages awarded by any court, including reasonable legal fees and expenses, arising out of, resulting from, or related to the services provided by Zfone including, without limitation, claims based upon trademark or service mark infringement, dilution, tortuous interference with contract or prospective business advantage, unfair competition, defamation, or injury to business reputation,
13. any abuse or misuse of the Zfone web site that disrupts the normal use of the system is prohibited including, but not limited to, consuming excessive amounts of disk storage or main memory or CPU for long periods of time, spawning processes that consume resources, or the like,
14. any attempt to penetrate Zfone security will result in the termination of the User's right to use the Zfone web site without notice, as well as notification of appropriate government agencies,
15. User shall not, either directly or through any legal proceeding, attempt to discover any information concerning Zfone or any related party transactions in any securities referred to on Zfone,
16. the Zfone website contains information that is of public interest and has specific value and User waives and releases all rights of any kind, now and in the future, to pursue any claims against any individual or entity arising out of the use of this site or out of reliance, real or claimed, on any opinions asserted herein or on any information disseminated herein, and User specifically releases Zfone. from any such claims and acknowledges that access to the information contained in the Zfone web site constitutes sufficient consideration for this release,
17. any dispute arising out of or related to the Zfone web site shall be governed by, construed, and enforced in accordance with the laws of the State of Delaware, USA, without application of its conflicts of laws rules, and
18. the Terms of Use may change from time to time and that Zfone may modify or amend these Terms of Use and that such changes will be binding upon the User.
ALL INFORMATION AND/OR SERVICES PROVIDED BY ZFONE ARE PROVIDED "AS IS" WITHOUT ANY REPRESENTATIONS OR WARRANTIES OF ANY KIND, EXPRESS OR IMPLIED. WITHOUT LIMITING THE GENERALITY OF THE FOREGOING, ZFONE EXPRESSLY DISCLAIMS ANY IMPLIED WARRANTIES OF FITNESS FOR A PARTICULAR PURPOSE OR NON-INFRINGEMENT WITH RESPECT TO SUCH INFORMATION AND SERVICES.
USER ACKNOWLEDGES THAT THIRD PARTY PRODUCT AND/OR SERVICE PROVIDERS MAY ADVERTISE THEIR PRODUCTS AND/OR SERVICES ON THE ZFONE WEB SITE AND THAT ZFONE MAY FROM TIME TO TIME FORM PARTNERSHIPS OR ALLIANCES WITH SOME OF THESE VENDORS IN ORDER TO FACILITATE THE PROVISION OF SUCH PRODUCTS AND/OR SERVICES TO USER. USER ACKNOWLEDGES AND AGREES THAT AT NO TIME IS ZFONE MAKING ANY REPRESENTATION OR WARRANTY REGARDING ANY THIRD PARTY PRODUCT OR SERVICE, NOR WILL ZFONE BE LIABLE TO USER OR TO ANY THIRD PARTY FOR ANY CLAIM ARISING FROM OR IN CONNECTION WITH SUCH THIRD PARTY PRODUCT AND/OR SERVICE. USER HEREBY DISCLAIMS AND WAIVES ANY RIGHTS AND/OR CLAIMS IT MAY HAVE AGAINST ZFONE WITH RESPECT TO THIRD PARTY PRODUCTS AND/OR SERVICES TO THE MAXIMUM EXTENT PERMITTED BY LAW.
ZFONE SHALL NOT BE LIABLE TO USER FOR ANY INCIDENTAL, INDIRECT, CONSEQUENTIAL, SPECIAL, OR PUNITIVE DAMAGES OF ANY KIND, INCLUDING FOR LOST OR IMPUTED PROFITS OR ROYALTIES ARISING OUT OF THE USE OF THE ZFONE WEB SITE OR FOR INTERRUPTION OF BUSINESS, WHETHER BASED ON BREACH OF WARRANTY OR ANY OBLIGATION ARISING THEREFROM OR OTHERWISE, AND WHETHER LIABILITY IS ASSERTED IN CONTRACT OR TORT (INCLUDING NEGLIGENCE AND STRICT PRODUCT LIABILITY) AND IRRESPECTIVE OF WHETHER ZFONE HAS BEEN ADVISED OF THE POSSIBILITY OF ANY SUCH LOSS OR DAMAGE. USER HEREBY WAIVES ANY CLAIM THAT THESE EXCLUSIONS DEPRIVE USER OF AN ADEQUATE REMEDY.