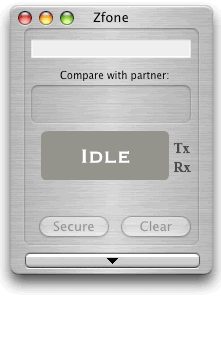 Zfone Source Code Available for Download
Zfone is our new secure VoIP phone encryption software, designed by Phil Zimmermann, the creator of PGP. In 1991 Zimmermann started the tradition of publishing the PGP source code for peer review, because this would allow the public to verify that there were no "back doors". In keeping with that tradition, the source code for Zfone can be downloaded from our web site.
Publishing source code is
a good way to build trust
in encryption software.
VoIP developers may license our libZRTP Software Development Kit to add Zfone's ZRTP protocol to their VoIP applications. To evaluate the libZRTP SDK, download the Linux version of Zfone, which includes full source code, including the libZRTP SDK. Even if you plan to use it for a non-Linux platform, you should download the SDK in the Linux version, because it is the same SDK on all platforms, and it has a make file to build it for multiple platforms, including Windows. The Linux release of the Zfone application provides a good example of how the libZRTP SDK can be used in a real application.
Register to Download Zfone
To download your copy of the source code, go to our Zfone Register-to-Download Page and select the Linux version. If you have trouble downloading Zfone, visit our Zfone Download Help page.
---
ZRTP Internet Draft and libZRTP SDK for developers
ZRTP packet formats are defined in the ZRTP Internet Draft. To help you implement ZRTP in your VoIP application, click here to see the Zfone libZRTP SDK documentation. For general information about the ZRTP SDK, including licensing information, see the Zfone libZRTP SDK page.
Developers should note that the Wireshark protocol analyzer now recognizes and dissects ZRTP packets. Check out our nifty ZRTP packet dissector for Wireshark.